Mold Assembly Workshop in Tianjin, China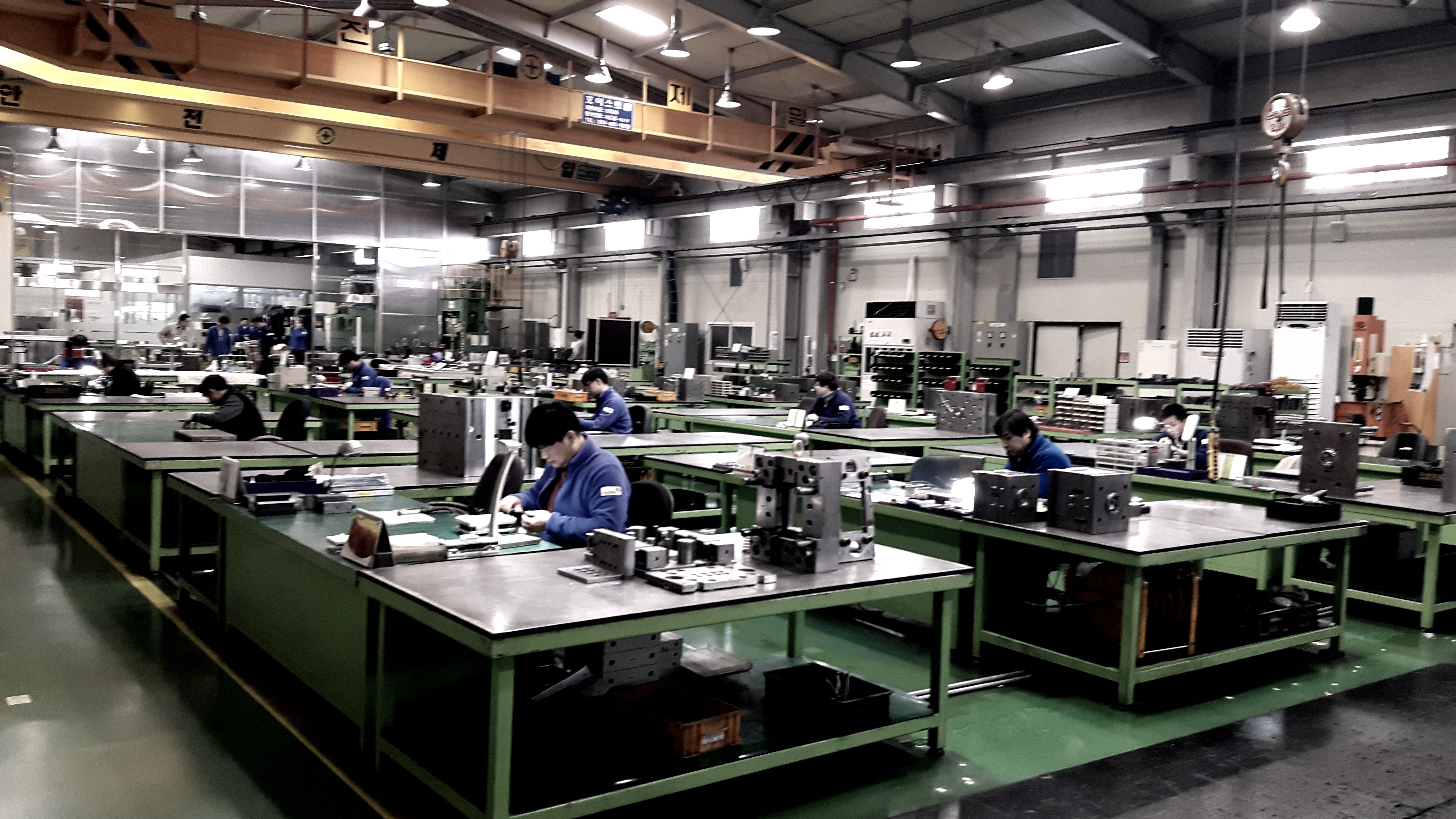 Masterpiece Injection Mold |

Craftsmanship + High-Tech

  No matter how much the technology advances, the final touch that determines the quality of injection mold is dependent on the engineer's hand. Because of this industry characteristic which requires such skilled technique, it takes many years to cultivate an expert. Therefore, we view the company's competitiveness depends on how much each employee grows their personal know-how. 

  We encourage our senior engineers, who are responsible for the core work, to lead the juniors to grow to become experts, and our junior engineers to add fresh ideas to the existing know-how, so we can continue to grow together as a company. Each of us, employees of YoonIl, is trying the best at our role and together to leap forward to become a small but strong company that engineers can be proud of, rather than just a small-medium sized company.
FMC |

Flexible Manufacturing Cell

  As the product designs are getting more complex and diverse, the injection mold processing technique is becoming more important. To match this trend, YoonIl is continuously putting efforts to introduce the latest smart factory and its related processing technologies to develop the products that our clients need.  

  In injection mold process, minimizing the manual labor of the engineers is the most ideal thing to do. We have minimized the manual input error by automating the design data transmission to the equipment, and have enhanced production efficiency by implementing continuous process automation from CNC milling, discharging process, and all the way to measuring.
5 Axis Precision Machining
  The benefits of 5 Axis Precision Machining can be summarized as follows: lower cost, shorter machining time, and enhanced precision. Because, with a single setup, the 5 Axis Precision Machining can control the processing axis in multiple angles, it is capable of realizing various shapes more precisely. Moreover, by minimizing post-process such as electric discharge machining and polishing, it can satisfy the two goals, improving the quality and shortening the lead time, which the customers require.
Installation: at Gumi factory, South Korea
Machining CAPA: metal materials smaller than Ø 600 mm, 800 kg
Applied products: high value added components and high precise mold in aviation and automobiles industries.
Equipments
O

verall, 47 of  CNC Milling Machines,  32 of CNC Electrode EDM Machines,   13 of CNC Wire EDM Machines,
22 of Plastic Injection Machines and 24 of 3D Measuring Machines.